Djinnang Association - Honour Roll
Vale
It is with the greatest respect and fond memories, we remember our comrades who have passed on before us.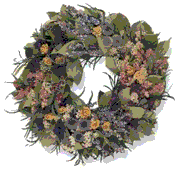 GAVIN SMITH
Rec'd from Ernie Gimm

Just received a phone call from Les Ramsay on the death (31stAugust23) of our Past President Gavin Smith. Gavin's funeral, when details are known, will be conducted in Caloundra. He was survived by his wife Ros and sons Brad, Scott and Ian.

Regards, Ernie;
BRIAN GOWER
Sadly I've just been informed of the passing of Brian Gower on the 9th of September. No further information and I've been told the funerals is to be a private ceremony..
ABBOTT Wally
ADDISON Ron
AITON Keith
AKERS Peter
ALDERSON Warren
ALLEN J. W. "Gubby"
AMMON Wally
ANDERSON Mel
APPERLEY Gordon
APPS Neville
ARLETT Raymond John - 16th Jul 2014
ARLIDGE W. P. "Bill"
ARMSTRONG Ian
ARNOLD Doug - 7th Jun 2011
ASHLEY Peter
ASHTON Ray "Asho" - 1st Jun 2010
AULD Fred
AUSTIN Tony
BABBAGE Jack - January 2021
BACKHOUSE Peter. R. M. 25th May 2010
BAINES Stephen - 19th December 2009
BALLANTYNE Jock - 28th March 2012
BARNEY Roy
BARRETT Steve
BARRY Keith
BARRY Ray "Blue"
BARTLETT George
BASSI Harry
BAUER Bob
BAUSCH Glen "Tex"
BEASANT Dianne - 21Dec22
BAXTER Ron
BECKERLEG Clyde
BEGGS Jack - 17th April 2015
BELL Bob - 5th May 2016
BELLEY Norbert - 12th August 2018
BELLMAN Paul - 5th April 2022
BEMROSE George
BENSON Jim - 22nd April 2017
BENZLEY Harry
BERRY W.H.
BEURLE Charles
BEUTEL Keith Oliver - December 2019
BEVAN Brian - 13th March 2017
BEVES Max
BIDDLE Neil
BLACK Fred
BLACKBURN Frank
BLAKE Len - 21st December 2015
BLAKELEY Vic
BLEAKLEY John Ashton Morse "Jack" 31st January 2016
BLOWES Graham "Stretch"
BOSANQUET Stuart H.
BRACKER "Digger"
BRIDLE Alf
BRIGHTON Leonard Walter 5th April 2014
BROADSTOCK Len
BROKATE Steve
BROOKS Don 1st July 2019
BROWELL Gordon A.
BROWN Clarrie
BROWN Lloyd
BRUMFIELD Gordon "Speedie" - 25th January 2016
BUDD W. "Bill"
BUSSEY Helen (nee JOHNSON)
BUTLER Barrie 8th October 2016
BURDEKEN Ray
BURKETT Don
BURGESS John 17th August 2021
BURNS Thomas "Tom" MLA
BURROWS Don "Donkey"
BURROWS Ross
BURSTON Len
BURTON Harry
BUTTERY Chester
BYRNE John 27th January 2014
BYRNES Adrian "Nick"
CALLINAN Bill
CAMPBELL Brian "Blue" - 19th April 2013
CAMPBELL Bob
CAMPBELL John - 31st December 2012
CAMPION Jack - 30th March 2011
CANNAN Peter
CANNON Roger
CARSON Mike - 1st September 2011
CARRUTHERS John - 17th December 2017
CHALKLEY Ian - September 2009
CHAPMAN Harry
CHAPMAN R.J.
CHAPPEL Bob
CHARLES Arthur
CHARLES Ray
CHATWIN Oliver Patrick
CHEYNE "Jock"
CLANCY Tom
CLARK Don
CLARKE Derek - August 2016
CLARKE Nobby - 10th January 2016
CLEE W. R. "Bill"
CLEMENTS Ken - July 2010
CLINCH George
COCKING George
COLE Graham
CONDON John Marshall
CONNOLLY John "Junior" BEM - 18th August 2009
COOK Ian - 5th March 2018
COOMER John
COONEY Des
COOPER John William - 26th September 2013
COOPER Kevin J. "Joe"
CORBELL Terry
CORDWELL Tom
CORNEY Dave
COTTER Clive - 7th July 2009
COUACAUD Annette -31st March 2011
COUCH Bryan "Swampy"
COULTER George Purser
COULTHART Fred
COWAN Alan "Cowboy"
COWBURN Ray -18th August 2009
COX Ron S. "Ucker"
COX "Shorty"
CRAIG Geoff - January 2011
CRAWFORD Ralph - 15th September 2017
CRAZE W.A.C. "Wacka"
CROMIE Wal
CUELL Norman Clyde - 15th October 2014
CULL Norm
CUNNINGHAM Eddie
CUNNINGHAM Vince
CURRY Mick 15th January 2020
DANAHER Darryl
DARE Noel
DART Jack - 1st October 2014
DAVENPORT Bruce "Dudley"
DAVEY Jack
DAVIES "Buster"
DAVIES Viv
DAY Mick
DEAN Des
DEAN K.
DEARMAN Andrew "Shorty" - 30th July 2009
DEMPSEY Phil
DENHAM Peter Aril 2017
DESBOROUGH Vernon
DESSAIX Graeme
DEWAR Pat
DICKER Ken - 18th January 2015
DILLON Tom
DIXON Hugh Hartley - 2nd October 2009
DOHERTY Frank
DONAGHUE Kev
DOUGLAS Tom
DOYLE Charles Francis OAM - 3rd September, 2016
DOYLE Jack
DROVER Brian - 9th April 2016
DROVER Mick - 3rd March 2023
DRUMMOND Ian - December 2009
DRYSDALE Gordon "Gabe"
DUFFIELD Ray
DUNDAS Bill
DUNNE Michael "Mick" - 16th June 2017
DURANT Edward W "Jimmy"
DURHAM Norm
DWYER Bob
EATON John - 30th April 2013
DWYER Jack
EAGLES Margaret - 27th May 2009
EASTER Walter "Dave" - 19th February 2016
EATHERS John - 27th July 2015
ELFORD John
ELLIOT Gary Raymond - 19th February 2015
Elliot John - 28th Feb 2023
ETHERINGTON John Francis - 9th May 2018
EVANS Harry
EZZY Barry
FAIREY David
FARGHER Michael John - March 2017
FARRELL Robert "Bumper"
FARRELLY Tim
FAULDS Ken
FENTON Don
FENTON Tom
FERGUSSON George A.
FERRIS Bert
FITZGERALD Charlie
FITZPATRICK Jim - 4rd December 2018
FLYNN Keith "KB" - 11th September 2017
FORAN Gordon James - 14th June 2015
FORDHAN Peter J "Flossie" - April 2010
FOREMAN Bruce
FOSTER Quintin
FRASER Barry - March 2022 FRASER Bill
FRENCH W.R. "Bill" - 2nd February 2010
FROST Ashley
FYFIELD Ron
GAGE Ken
GALE Paul - 23rd August 2013
GALLAGHER Arthur "Gags"
GANT Ray - 26th July 2010
GARDINER R. "Paddy"
GATEHOUSE Stan
GATES Archie - 23rd May 2017
GIBBONS J "Jim" - 2013
GIBSON Mick
GIFFORD Harry - 21st Feburary 2015
GILBERT Frank
GILLILAND Des "Pappy"
GIMM Jenifer - 31March 2017
GLUYAS Bruce
GOODE Bruce
GOODRICK John - 30th October 2012
GOONAN Bob - 20th July 2018
GORDON Don
GOWER Brian 9th September 2013
GOWER Ronald "Rags"
GRAHAM Norm
GRANT Alan - 2016
GRANT Dave 5th January 2020
GRANTHAM Sandy
GRAY Donald Joseph - 4th November 2014
GRAY Ray A "Crumpet" - March 2010
GREALY Vin
GREBERT Geoff - 20June2021
GREEN Ray - 11th March 2015
GREEN Tom - August 2021
GREENACRE Ian 15th January 2016
GREER John "Jackson" - 19th February 2014
GREER William "Bill"- May 2013
GREGORY Ted
GRIEVE Barry - 26th May 2013
GROVE Dick
GUDGE Bob - 12th February 2020
GUNN Alan - 17th May 2022
GUYER Reg
GUYMER Stewart "Stew"
HAGUE Gary - 17th November 2022
HALL Charles Ronald (Ron)
HALL Harry
HAMILTON Brian
HAMILTON Tracie - 2nd April 2010
HAND Terry
HANRATTY Jim
HANMORE Denis
HARDIE Neil "Blue"
HARDWICK Wayne - 2007
HARRINGTON Francis J "Frank" 10th April 1984
HARRINGTON Steve
HARRY Wayne
HART Bruce - January 2022
HARVEY Ron
HASSEN Neville Dr 19th May 2011
HAWKINS Bill 10th July 2012
HAWKINS Bob
HAYNES Trevor
HENDERSON "Chick"
HESKETH David - 21st April 2010
HEWITT Frank
HICKEY Col
HIGHAM Jean
HILLEBRAND Ron
HINTON Dick
HIRST Barry
HIRST J. F. "Jock"
HODGE Peter 22nd March 2020
HODGES John R. "Shorty"
HOGAN Ron "Hank"
HOLSKEN Robert T. "Bob"
HOLMES Gary
HOPPNER Noel. "Hoppy" - 9th January 2015
HORNE Frank A.
HORNER R. J. "John"
HORNIBROOK Fred
HOUSTON Keith
HOWLEY Fred
HUBBARD Les
HUBBARD Phil
HUDSON Neil
HUEY Fred
HUEY John
HUGHES Bob "Bad News"
HUGHSON Phil "Tubby" - 7th May 2018
HUMPHRIES Jack
HUNT Joe
HUNT Ross
HUNTER Rube
HYDE Alan
HYNDHAM Bob
INGLIS Col
JACOB Leonard James _ 20th March 2016
JAMES Alfred Walter "Jim" - 8th November 2010
JARRETT Mal
JEFF Gus
JENKINS Les
JENKINS Stewart
JOHANSON J.
JOHNSON Bill
JOHNSON John
JOHNSON Vic - 8th August 2014
JOHNSTON "Jocko"
JONES Col
JONCOUR Kevin
KAVANAGH Tom
KEANE Brian Francis
KEARNS Terry
KEAST Brian
KELIHER Noel
KELLY Col
KELLY Vince
KEMP Richard
KENNEDY Brian
KENNEY Ken "Dad"
KENT Doug
KEPPIE Les - 24th March 2021
KERR Col
KERSTEN Roy "Skippy"
KIDSON Gerry
KILLMISTER Bill
KING H. G. "Geoff"
KINGSLEY Jack
KITCHEN John
KITNEY Victor John - 26th November 2011
KITSON Ken "KK"
KNIGHT Brian
KNIGHT E. S. "Steve"
KOHLER Gordon
LAMB Cedric
LAMBERT Allen J "Spider"
LANGFORD Dave
LANGHAM Bob
LAWLESS Kevin
LAWSON Mick 10th May 2022 - Past President of the Djinnang Association
LAXTON Bob
LEADER Stewart E. "Stewie"
LEEMING Bill - 29th May 2011
LEHMANN Wal
LEE-KOO Percy
LINTON Kathy (nee WILLIAMS)
LINTON Stuart "Sadie" - 31st July 2021
LITTLE Chris
LITTLEWOOD Len
LOHSE Rod
LONG Don - 27 September 2018
LOVELACE Ron "Rocky"
LOWE Dorothy (nee Dorothy "Dotty" Hodge) - 2nd May 2022
LOWE Ron
LUNDIE Keith H.
LUNN Martin "Spike" - 1st October 2017
MACGUIRE Colin
MAGAR John - 8th January 2017
MAIN Eric
MALONE John
MALONEY Cec
MARLOW John
MARR John
MARTIN Ross
MASON "Doc"
MATHIESON Lin
MAYS Mervyn James - 20th May 2013
MECHAM Bede - 5th November 2017
MELDRUM Jim "Duke"
MELVAINE Paul
MENGERSON W.R. "Bill"
MEREDITH Lloyd
METCALF Col - June 2021
MILLAR D. A. "Dusty"
MILLER Don
MILLER George
MILLERS Bob
MINON Denis - November 2014
MOLLER Doug. "Tromby" - 31st December 2014
MONK Rick
MONTGOMERY Greville "Monty" - November 2010
MOORE Robert John
MORAN John
MORGAN Robert J. "Shorty"
MORRISON Laurie "Truck"
MORRISON Ray - 6th May 2011
MORROW Vic
MOSTRAM L. C. A. "Sandy"
MOXON Harry
MURPHY Al
MURPHY Jack "White"
MUSCROFT Tom
MUTCH Jim
MUXWORTHY Wally
McALLISTER John - 24th July 2020
McBRIDE Alec
McCABE Ray
McCARTHEY Vic
McCARTHY Eion
McCARTHY Heather (nee GRAY)
McCARTNEY John
McCONVILLE Julian Vincent. "Mac" - 17 April 2014
McCORMACK Peter - 3rd September 2017
McDERMOTT Bernie
McDOUGALL Ken - December 2012
MacGOWAN James "Jock"
McINTYRE Bruce
McKAY Bernie
McKINLAY Alexander McFarlane - 2nd November 2017
McLEAN Ian D.
McLENNAN Bevan
McLENNAN John
McNALLY Kev - 15 October 2018
McNEVIN T.C. "Tim"
McPAUL H.J.
McQUADE Barry - 26th December 2009
NEEMS Ray
NELSON Trevor "Ginger"
NICHOLLS Don
NIPPERESS Barry
NOONAN Carl
NOONAN Ray
NORRISH Vivian Hague - 16th January 2011
NORTON Barry
O'BRIEN Jim "OB"
O'BRIEN Patrick Eugene
O'CONNOR Gerry
O'DONOVAN Ted - 14th October 2015
O'KANE Bill
OFFER Rod - 29th January 2016
OLDACRES-DEAR Alan
OLIVER Doug
OLIVER Fred
O'MALLEY Jack - 20th February 2012
O'MEARA Alan
O'NEILL Jimmy
O'REILLY Ken
O'SULLIVAN Jim "Viv"
ORCHARD (Nee Yow Yeh) Yvonne July 2011
ORR Richard - 3rd Feb 2023
OTTO Don
PADGET Alan - May 2022
PACKER Bill
PANKHURST Ian
PASCOE Nicholas "Len"
PATERSON Gerry
PATMAN Ian
PEDDEY Kenneth Stanley - 29th August 2010
PEGLER Merv
PENN "Jock"
PERKINS Ken - June 2021
PERRIMAN Darren
PERRIN W. E. "Earl"
PERRY N.K. "Lou"
PETRIE Nev
POPE Gary
PRIDDY Ivan.H. May 2007
PRIOR Glenn
PUGH Jeff
PURDIE Alec
PYKE Don
QUARRELL Noel - August 2018
QUICK Alan - 12th June 2009
RAE "Jock"
RALPH Rex - October 2014
RAWLINS Percy
RAWSON Alan
REED Erle - March 2018
REES Sandy
REID John. E. "Speedy"
RICE E.H. "Beau"
RICE Mick - 28th September 2017
RICHARDS Dave
RICHARDS John "JR" - 11th November 2016
RIZZO Sid
ROBB J. A. "Alan"
ROBERTS Bill
ROBINSON Len
RODDICK William "Bill" - 20th June 2011
ODDY Bill
ROE David Hilton
ROGERS Bill
ROGERS J "Jim"
ROSS Gordon
ROWELL Reg "Snow"
RULE John
RUNDLE Alun - 22nd July 2011
RUSH Fred
RYAN F. B. "Bas"
RYAN Leo
RYAN Les
RYDING Robert "Bob"
SANSOM Brian "Blue"
SAUNDERS Ian November 2022
SCALA Frank "Dinny"
SCHOLEFIELD W.D.
SCHULTZ Vic - September 2013
SCOTNEY C.E.
SEYMUOR H. "Harry" - 19th May 2019
SHAND Kevin Macklin - 12th September 2014
SETTER Alan
SHELTON Gordon "Shonky"
SHEPHERD Col - 31st August 2010
SILCOCK Peter
SIMPLER Ian - May 2019
SIMS Eric
SINTON Trevor
SKARDON Ron "Skid"
SKELTON Gerry
SLOAN Tom
SMITH Col E.
SMITH Gavin 31st August 2023
SMITH John "Jack" May 2009
SMITH Phil
SMITH Russell
SOUTHWELL Jock
SPARROW Ken "Pop"
SPENCER Bill
SPENCER_GARDNER Bruce Russell - 21st October 2016.
SQUIRES R.J "Ned" - 17th February 2010
STALLON Victor - 8th August 2021
STANLEY Norm 19th December 2015
STAPLETON Leslie Eden - January 2015
STEED Brian "Hoss" - 10th March 2011
STEVENSON George Clifton
STJERNQVIST Virgil 20th May 2012
STRATFORD Laurie
SUTCLIFFE Peter - 23 March 2023
SUTHERLAND John
SVENSEN Geoff
SWIFT Martin "Swifty"9 November 2022
SZUMLANSKI Henry May 2020
TAIT Barry - 5th March 2022
TANNER Dave
TANZER Jim
TATE Lee 22nd December 2020
TAYLOR Alexander Gordon "Blue" 29th July 2016
TAYLOR Irvan J. "Tony"
THATCHER William O.
THOMAS Dave January 2012
THOMPSON Alan
THOMPSON C.
THOMPSON Eric "Dad"
THOMPSON Stan
TICKLE Gordon
TIGHE Don "Tiggy"
TIPPINS Laurie - 2018
TRACEY-PATTE Bernard J. N.
TRATTLES Bill
TRUSHELL Derrick
TRUTE Ray
TURNBULL Alex "Jock" TURNBULL Nev
TYLER Ron 8th August 2011
URE Graham
VAN GUNST John - 7 September 2018
VERLINDER Bert
VINCENT Ted
VINSON Noel
WAGHORN Bruce - 6th June 2010
WALES Peter
WALKER Aub
WALKER Dick
WARD Terry
WATERWORTH Col
WEBSTER Terry
WELSH Ross Keith - 3rd June 2018
WESSELS Jeffrey - 22nd December 2018
WEST Jack
WESTLAND "Blue"
WESTON Bruce
WESTON Ray
WHATMAN Alan "Cutlass"
WHITE Joe - 20th October 2018
WHITE Ray "Jess" - October 2013
WHITING Joe
WIGHT Arthur
WILKINSON Derek - 17th Febuary 2021
WILLIAMS Brian "Deadly" - 7th November 2016
WILLIAMS J O - 2016
WILLIAMSON Harry
WILLMETT Neil "Winky"
WILSON Bob
WILSON Harry
WILSON Ken "Hank"
WINTHER Claus "Bluey" - 12th March 2014
WINYARD Peter J.
WITTS Eddie
WOODS J.E.T - 8th April 2019
WOODS John - November 2016
WOODS Stan - 18th April 2010
WOODYARD "Chips" - May 2021
WRIGHT Arthur "Jim"
WRIGHT Bill
WRIGHT Mick
WRIGLEY Frederick John "Fred" - 3 June 2017
ZARNKE Dick
ZEGENHAGEN Claude "Ziggy"

Lest We Forget

Printable Page